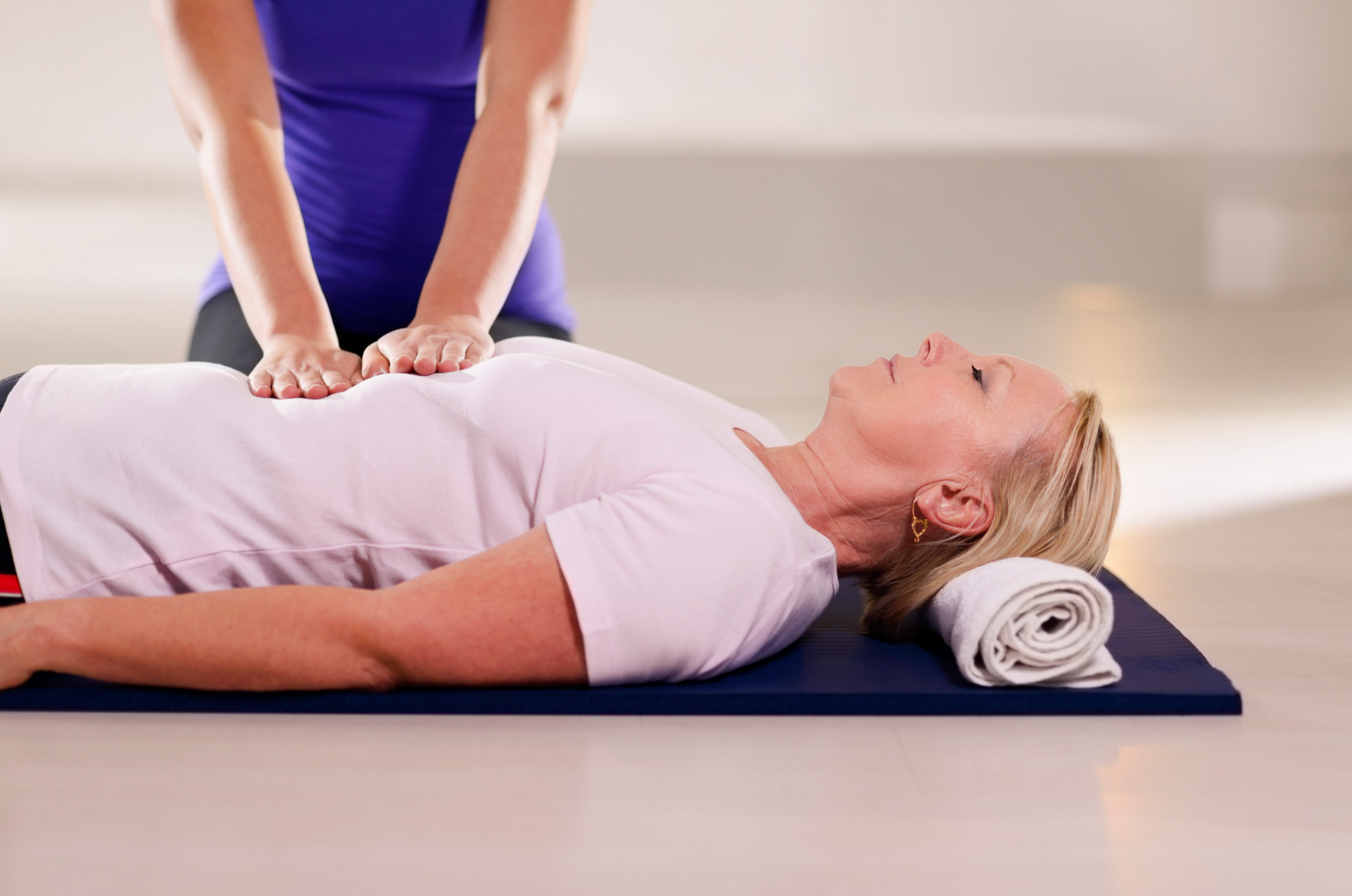 Shiatsu
A traditional hands on healing art originating in Japan
Shiatsu uses the healing power of touch and pressure to help activate the body's self-healing mechanism. It is deeply relaxing yet invigorating leaving you with a sense of tranquility and connection with every part of your body.
It is believed that Shiatsu has the physical effect of stimulating the circulatory, lymphatic and hormonal systems and that it regulates the activity of the autonomic nervous system and releases toxins.
Shiatsu may help to release old thoughts memories and emotions locked in the soft tissues of the body. Therefore the aim is not just to offer temporary relief from symptoms but also to get to the root of the problem and to teach us how to keep a balance and that our health is in our own hands.
People come for Shiatsu for help with a specific condition, some choose Shiatsu to help maintain good health, as a preventative measure, or simply for a general sense of well-being.

Because the whole person rather than a specific condition or symptom is treated, it can be effective for a wide range of conditions. Shiatsu is often used alongside conventional care in hospices, hospitals and other healthcare settings.

Shiatsu can help:
Relaxation

Aid sleep

Relieve tension

Relieve anxiety

Relieve stress

Improve joint mobility

Improve energy vitality and motivation
A session lasts approx 1 hour and takes place on a futon at floor level.

The treatment is given fully clothed.

Shiatsu treatments start from £40 per session.


Please contact me for booking information.

-->